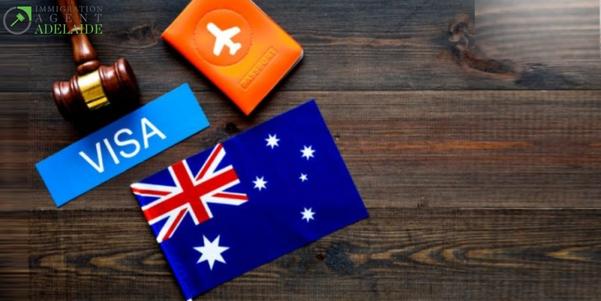 Australia is not only a city of kangaroos. It is more than exploring nature because of its top-class universities. The universities and educational facilities attract more students to pursue their education here. But for entry into and stay in Australia, all holders of non-Australian passports must get a visa or another type of travel permission.
The students from overseas must have a valid visa to stay and pursue study in Australia. Student visa subclass 500 is for those students who want to graduate from an Australian university (listed on CRICOS) or enrol in a selected educational programme for a term not exceeding five years.  
Candidates seeking visas need to be aware of several restrictions and regulations. They can take migration services in Adelaide to get rid of any query relating to student visas or get confirmation of enrolment or any other requirements.
This visa enables a student from abroad to:
Enrol in an appropriate course of study and 

Bring family members ( partner and partner's dependent kid) in a student visa application.

Once the period begins, he can apply online from within or outside of Australia

Work up to 40 hours every two weeks

Travel in or outside Australia multiple times.
Eligibility Requirements for Getting a Student Visa Subclass 500
An international student must satisfy the eligibility criteria to apply for a student visa 500. These requirements of eligibility are as mentioned below-
Confirmation of Enrolment
The students must have a "Confirmation of Enrolment (COE)" to apply for a student visa 500 to study in Australia. It is a certificate ensuring a student's admission to an Australian university or educational institution. 
If a person seeks this visa as a school student, he must be at least six years old. Students enrolled in the secondary school exchange programme are not eligible for this visa. The following guidelines an applicant must follow for subsequent classes:
The applicant must be younger than 17 years old by the ninth year.

The age requirement for entering Year 10 is under 18.

At the start of Year 11, he must be younger than 19; 

At the beginning of Year 12, he cannot be older than 20.
The Australian government has established standards for a good character that students must satisfy to study there.
Genuine Temporary Entrant
See More at :  Pakistani channels in Dubai
It implies that an applicant should be able to persuade that he is only going to Australia to study and that he will return home after the course or after a few years of experience. 
His visa applications are therefore evaluated based on various criteria, including:
His economic situation in his home nation
Opportunities and circumstances he can encounter in Australia

The importance of the chosen path to the applicant's future

History of immigration and any more pertinent issues
See More at :  Pakistani channels in Dubai
Health Checkups and Insurance
Students applying for an Australia visa must have sufficient health insurance. Students applying must have Overseas Student Health Cover for themselves and their families (OSCH). The insurance must be in effect starting on the day students land in Australia, not when their classes start. They must obtain OSHC from an authorised provider and pay for the insurance coverage.
If a student from overseas is younger than 18 years, he must have proper welfare arrangements for his survival in Australia.  
English Language Certification
The student must demonstrate that he has passed an English language test that the Department has authorised with a specific score. Before applying for a student visa, he must have passed the English language test within the previous two years. He has completed certain qualifying English-language studies or qualifies for an exemption.
The students must enrol in a full-time study programme. A distance learning course or part-time educational programme is not acceptable for a student visa 500.
Australian Value Statement
International students must sign a statement affirming their commitment to upholding the country's values and laws.
The students must have enough cash to pay their tuition charges, travel expenses, and a year's worth of living expenses in Australia (including funds to cover family members).
The evidence that the applicant's family will provide financial support for the duration of your studies programme.
An immigration agent in Australia can become a guide for students from overseas to file student visa 500 applications and fulfil other documentation requirements.
Frequently Asked Questions
Which institutions in Australia recognise English language exams?
The most popular English language competence test accepted by practically all Australian institutions is the International English Language Testing System (IELTS). Globally, Australian educational institutions are willing to acquire alternative language competence exams like the TOEFL paper-based test, the Pearson Test of English Academic (PTE), Cambridge English: Advanced, and the Occupational English Test (OET).
Is it feasible to extend a category 500 subclass student visa in Australia?
Beyond the original expiration date, student visas cannot be "extended." So, if the length of your study has been extended for a good cause and you need to stay in Australia to finish it, you should apply for a new student visa 500 subclass.
During their studies in Australia, can students work?
With a Subclass 500 visa, students can work up to 40 hours a week. Additionally, there are no restrictions on how many hours employees can work during breaks or holidays. The student visa subclass 500 working hours for international students with Subclass 500 student visas is 40 hours per fortnight.  Australian Immigration defines a fortnight as 14 days beginning on a Monday and ending on a Sunday. The students are frequently allowed to work up to 20 hours per week because of the 40-hour restriction every fortnight.
What is the cost of a student visa subclass 500?
The Australian Subclass 500 visa application price for the prime applicant is A$650. If a secondary applicant submits an independent application, the charge for an Australian student visa is A$650. If secondary candidates apply with the principal applicant, the student visa fees in Australia will be A$485 for secondary applicants who are at least 18 and A$160 for those who are under 18