Are you looking for a business opportunity in India? Investing in a franchise business may be the perfect solution for you.
India is a rapidly growing market with a population of over 1.3 billion people, providing a huge potential customer base for any business. The franchise industry in India is also growing at a fast pace, with the market expected to reach $4 billion by 2025.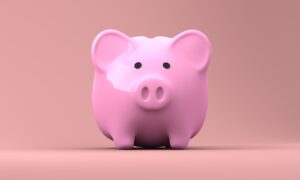 The Benefits of Investing in a Franchise Business in India
Investing in a franchise business in India has many benefits, including: 
Established brand recognition: By investing in a franchise business, you will have the benefit of an established brand name, which can help you attract customers and increase sales.

 

Proven business model: Franchise businesses have a proven business model, which can reduce the risk of failure and increase the chances of success.

 

Training and support: Franchise businesses typically provide training and support to their franchisees, which can help you get your business up and running quickly and efficiently.

 
Why Now is the Perfect Time to Invest in a Franchise Opportunity in India. There are several reasons why now is the perfect time to invest in a franchise opportunity in India:
Economic growth: India's economy is growing at a rapid pace, providing a favorable environment for businesses to thrive.

 

Government policies: The Indian government has implemented policies to promote the growth of the franchise industry, making it easier for businesses to expand.

 

Increasing consumer demand: With a rapidly growing population and increasing disposable income, there is a growing demand for a wide range of products and services in India.

 

Popular Franchise Opportunities in India

 
Don't 

miss out on

 the growing opportunity in India's franchise market. Contact us today to learn more about available franchise opportunities in India.

 
Popular Franchise Opportunities in India
There are a wide range of franchise opportunities available in India, including:
Food and beverage franchises: These include fast food chains, cafes, and restaurants.

 

Retail franchises: These include clothing stores, jewelry stores, and electronics stores.

 

Service franchises: These include fitness centers, salons, and home repair services.

 
Conclusion
Investing in a franchise business in India can be a wise investment decision, with many benefits and a rapidly growing market. With the right franchise opportunity, you can be on your way to a successful business venture in India.