You must be saving your favorite TikTok Videos to your camera roll right. But If you are a TikTok creator, how can you save your videos that are not yet published? Or maybe you don't want to publish.
Well, Tiktok has a draft folder option to save your videos that haven't been published.  And It is a very easy option for creators who make multiple videos and schedule their content.
Let's learn step by step about how to save a TikTok Draft to Camera roll.
How to Save a TikTok Draft to Camera Roll
Step 1
Open your TikTok App and go to your TikTok Account.
Step 2
Tap the profile button on your TikTok wall you can see all the videos also the draft folder.
Step 3
Open the draft folder and tap on the video that you want to save on your device.
Step 4
Once you open the video, at the bottom you will see 2 options. You will see the NEXT button. Click on that.
Step 5
Now you have all the options for your last actions.
See More at : Iptv Installation In Dubai
Before heading ahead to save the video, make sure you make the privacy setting, as mentioned in the below image.
E.g., who can watch this > Only me
Step 6
Now, at last, click on the more options and you will see the SAVE TO DEVICE.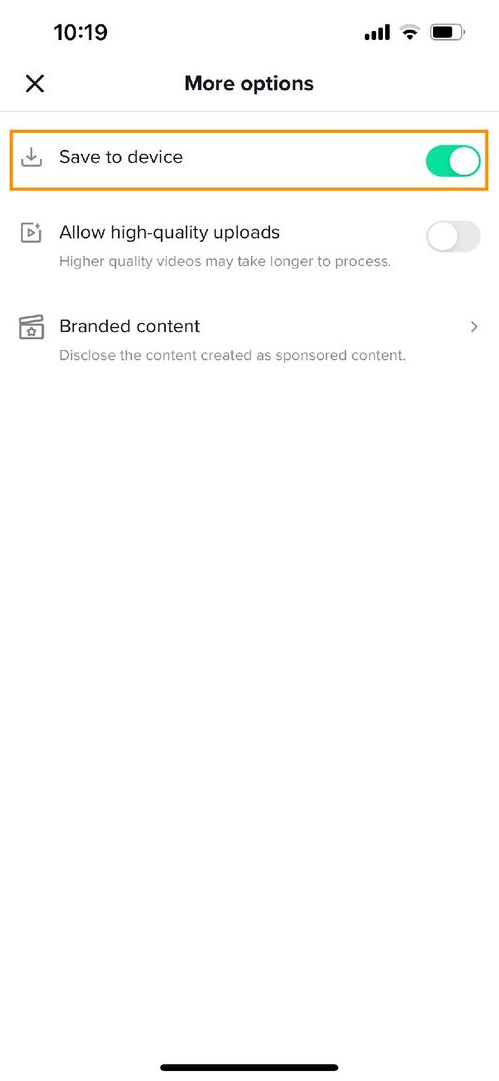 Step 7
Now post the video. It will automatically be downloaded to your device and also will be private to you in your TikTok account.
That is all it is.
When To Save TikTok Drafts To The Camera Roll
TikTok users should be extra cautious when uninstalling the app or switching to a new account – their saved drafts are stored locally and will disappear forever unless they follow steps to save them safely in the camera roll. Don't let hard work go down the drain; take action before it's too late!
TikTok users can rejoice, as a way to save drafts does exist!
Although troublesome since it requires an extra step involving temporarily uploading the work privately first, these hardworking creators have access to their previously unsaved videos.
However, TikTok is actively developing new features and improvements – so maybe sometime soon saving will get even easier!
How to Save TikTok Draft to Camera Roll Without Posting
How to Save a TikTok Draft to Camera Roll Without Watermark
How to Create a TikTok Draft
Creating a TikTok draft is great for planning out your video ideas!
Before you start filming, you should decide on the concept.
Brainstorm some video topics, and try to make them original and entertaining. Once you have the idea, plan out all of the elements: script, clothing, music, special effects, and props.
You can use paper or an app to plan out what you need. When you feel confident your content is ready for production – then create your TikTok draft and start filming!
With this preparation in place, everything will run smoother and make creating videos more enjoyable.
Step 1
Shoot your video by clicking the plus button or else upload your clip from the gallery.
Step 2
Click the NEXT ( that pink button at the bottom of your screen).
Step 3
Again those buttons you can see at the bottom, you will see the option to save the DRAFT.
How to Edit a TikTok Draft
Can't edit the TikTok draft? Follow these simple steps to edit your TikTok draft.
Open your profile page and go to the drafts folder.
Open any video that you want to edit.
You will see the BACK button. Click that.
Then you will see Continue Recording. After clicking that you will be able to edit and adjust your clips with music, filters, stickers, etc.
Then click NEXT, and add captions, hashtags, cover images for your video, etc.
Now, finally, if you want to save it as a draft, then click the DRAFT button.
And if you want to publish the video then, click the POST button.
For more details, you can see the image added below.
How to Delete Drafts on TikTok
Here is a 3 step process to delete your draft from TikTok.
Open the DRAFT folder in your TikTok Account.
On the top right corner, as you can see, the SELECT button.
Select the video/videos you want to delete.
Then tap the DELETE button from the bottom of your screen.
A pop up will come on your screen.
Tap YES to DELETE THE DRAFT.