If you have a big family, planning a vacation can feel like a daunting task. There are many people to please and many logistics to consider. But with a bit of planning, it can be done! Here are a few tips on how to plan a vacation with a big family. From finding the right accommodations to keeping everyone entertained.
Tips for Planning a Vacation
When planning a vacation, there are few things to keep in mind to make the process run smoothly. Here are some tips to help you plan the perfect vacation for your big family:
Plan ahead
Book your accommodations' rooms at least a couple of weeks before the trip, and don't forget to check the sizes of the rooms to know how many you need to book, or you may book a vacation home and as for transportation an 8 person rental car would be the perfect option to fit  the whole family in. This will help you avoid stressful last-minute scrambling and ensure that everyone gets to do what they want on vacation.
Choose a destination
It can be helpful to pick a place that has something for everyone. This way, everyone in the family will have something to do and something to look forward to during the trip. And
depending on the destination decide what are the most suitable cars for rent for your trip to avoid the hassle of public transportation.
Budget for food and other expenses.
When you're feeding a large group, costs can add up. Make sure you factor all your expected expenses when creating your budget.
Communication
Communicate with all members of your party before and during the trip. To ensure that everyone is on the same page and no one feels left out or forgotten during the vacation planning process or on vacation itself
How to Save Money when Planning a Vacation with a Big Family
There are so many people to please and keep track of, not to mention the cost of travel and lodging for all those people. However, there are ways to save money when planning a vacation with a big family. Here are some tips:
Start by looking for discounts. 
Many travel companies offer discounts for large families. Do your research and see what deals are available.
Be flexible with your travel dates. 
If you're willing to be flexible when you travel, you'll be more likely to find cheaper flights and accommodations.
Look for deals on accommodation. 
Vacation rentals are often a good option for big families, as they usually have more space than hotel rooms and can often be cheaper. You can also look for deals on home-swapping websites like Home Exchange.
Travel during off-peak times. 
If you're willing to travel during times when most people aren't vacationing (such as during the winter or shoulder seasons), you'll often find better deals on flights and accommodations.
Consider driving instead of flying.
If your destination is driveable, rent a car, it can sometimes be cheaper to drive than fly, especially if you have a large family. Just make sure to factor in the cost of gas and food stops along the way!
How to budget for a family vacation
When it comes to budgeting, the first step is to figure out your overall travel budget. This will give you a good starting point figuring out how much you can afford to spend.
Next, start looking at different vacation destinations that fit into your budget. Once you have options in mind, start looking at different lodging options & compare prices. You may want to look at package deals that include airfare & hotel, to get the best deal possible. Check your car rental options and pick a vehicle that will fit the whole family.
Finally, start planning your daily expenses on vacation. Including things like food, activities, & souvenirs. Stick to a daily budget and you'll be able to enjoy your vacation without breaking the bank.
How to keep everyone entertained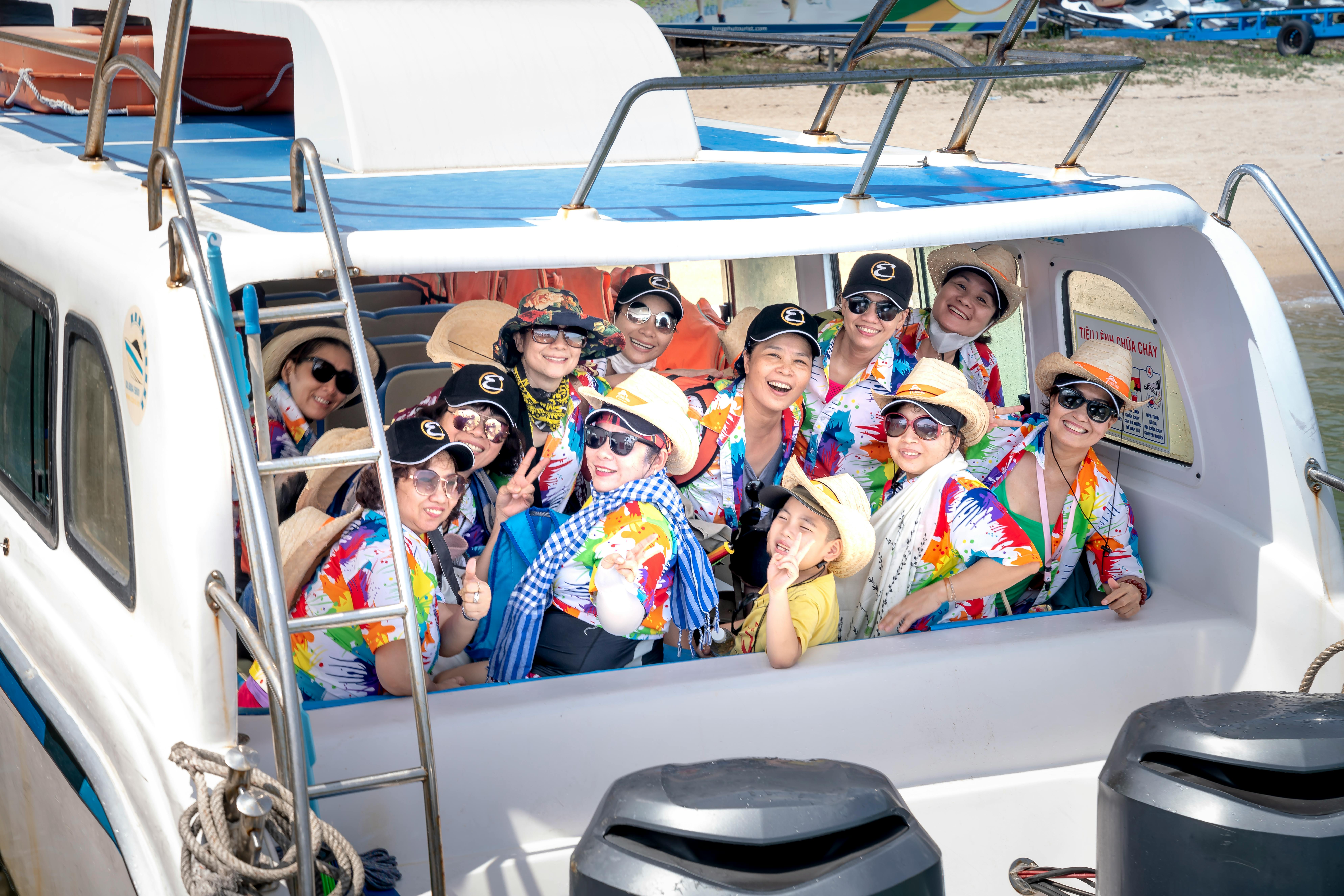 Assuming you have a big family with kids of various ages, here are tips to keep everyone entertained:
Find lodging that has amenities the entire family can enjoy as a swimming pool, game room, or playground.

Make sure to schedule plenty of activities that everyone will enjoy. This might include visiting popular attractions, hikes, picnics, etc…

Allow downtime each day, so everyone can relax and recharge. This is especially important for young children who might need naps.

Bring along snacks & games for the car or plane ride. This will help pass the time and keep everyone from getting cranky.
Conclusion
Planning a vacation with a big family can be exhausting. With a bit of planning & organization, you can make sure everyone has a great time. Use our tips to help you plan the perfect trip for your large family. Do you have other tips to share? Let us know in the comments!